Three security levels are available
Signatures differ in their security level. The typed name under an email or a DocuWare stamp are examples of a simple signature. An advanced signature must be encrypted, with part of the key accessible only to the signer. In the case of a qualified signature, the identity of the signer is additionally verified with a certificate deposited with a trust service provider.
To sign documents in a DocuWare workflow, DocuWare offers the possibility to embed the any signature provider such as Validated ID, DocuSign and Adobe Sign.
The signature procedures offer the following options:
When a document is sent to the signature provider in a workflow, the responsible employee receives a message and releases the signature from the smartphone, for example, using an SMS code.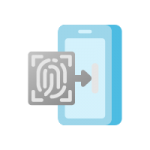 A customer signs on a tablet. Biometric data such as writing pressure and speed are recorded and embedded with the signature in the document (list of supported devices).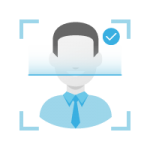 The user deposits a certificate with the signature provider once, which confirms his or her identity.